How to export to PDF from Adobe InDesign
---
After the Document is checked and all the errors given after
Preflight
, are corrected, the Document should be exported to print-ready PDF file. To export the Document choose
File → Adobe PDF Presets → [PDF/X-4:2008]...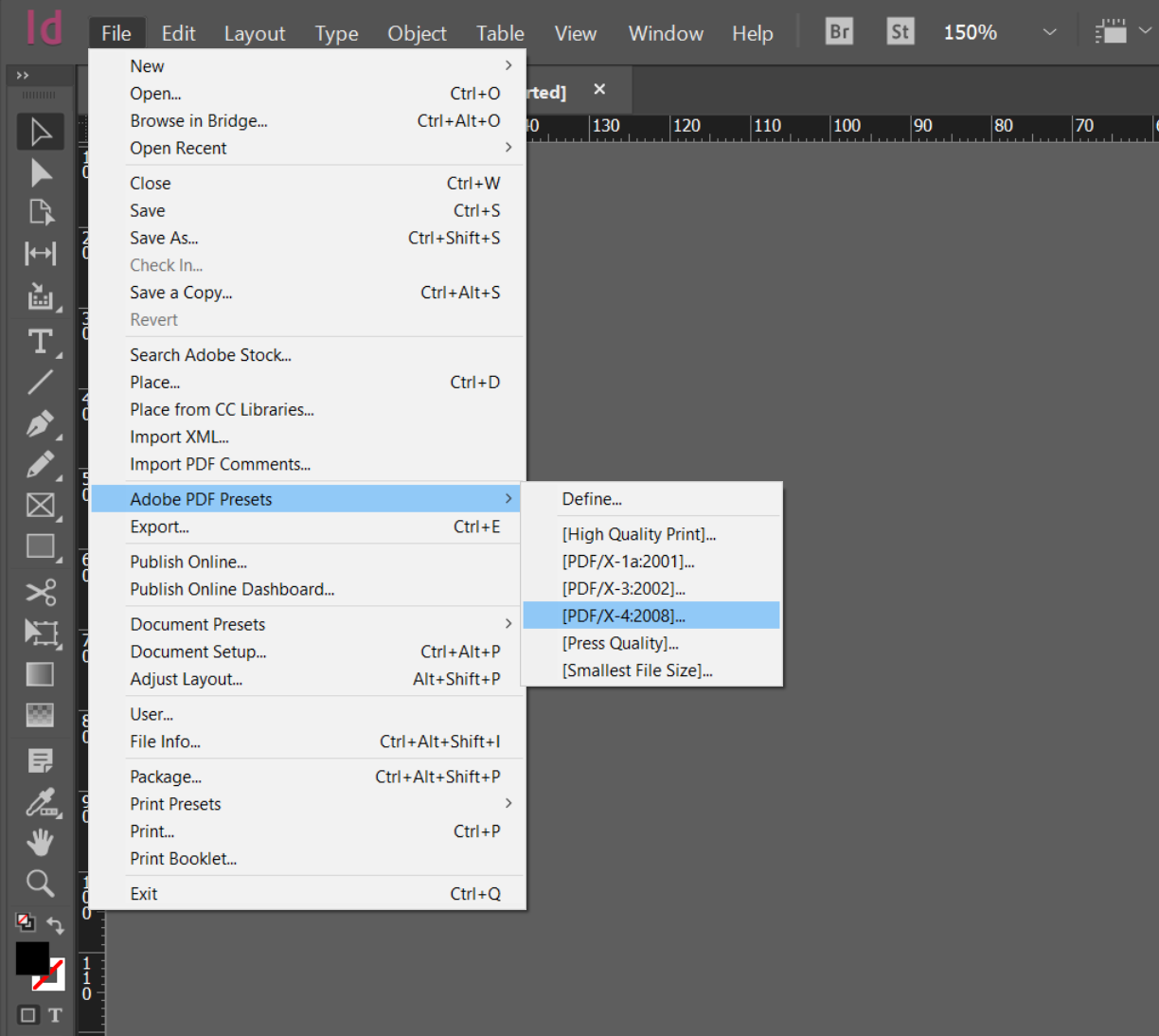 PDF/X-4:2008
standard meets our printing requirements, so no parameters need to be changed. Please only mark
Crop Marks
,
Page Information
and
Use Document Bleed Settings
 in the
Marks and Bleeds
window and set width of bleeds. We recommend to use 5 mm bleeds.
Offset
must be 5 mm.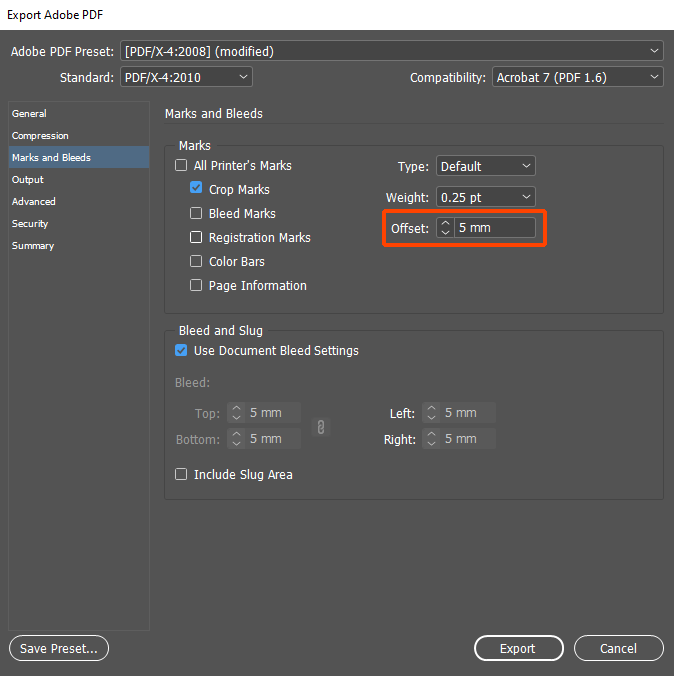 If the
Bleed
setting is not set in the document settings, you will see a 0. We recommended to specify Bleed in the Document setting
3-5 mm
(to change Bleed parameter in the Document settings go to
File→ Document Setup
or
Ctrl + Alt + P
). For hard-binding covers the Bleed value must be
18 mm: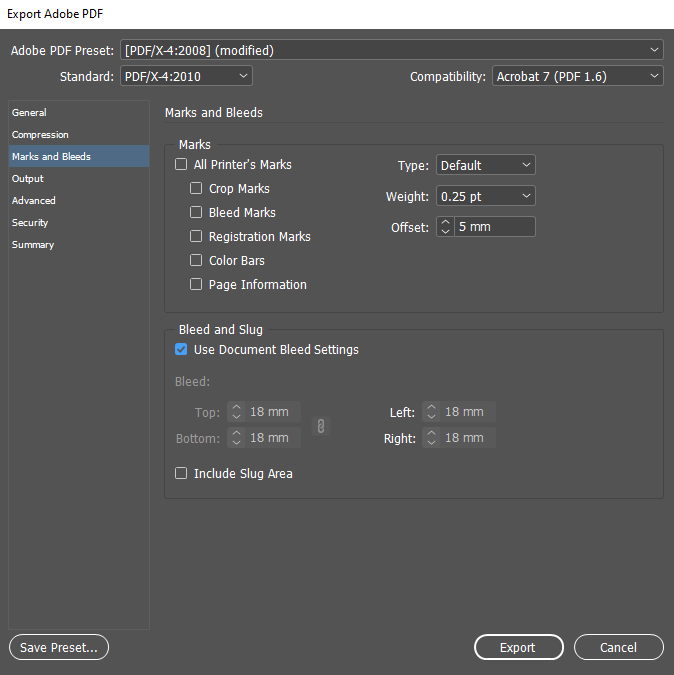 In the
Color Conversion
field choose
Convert to Destination (Preserve Numbers)
and in the
Destination
field select color profile by the paper you use. In the PDF/X parameters
Output Intent Profile Name
field must be selected same profile.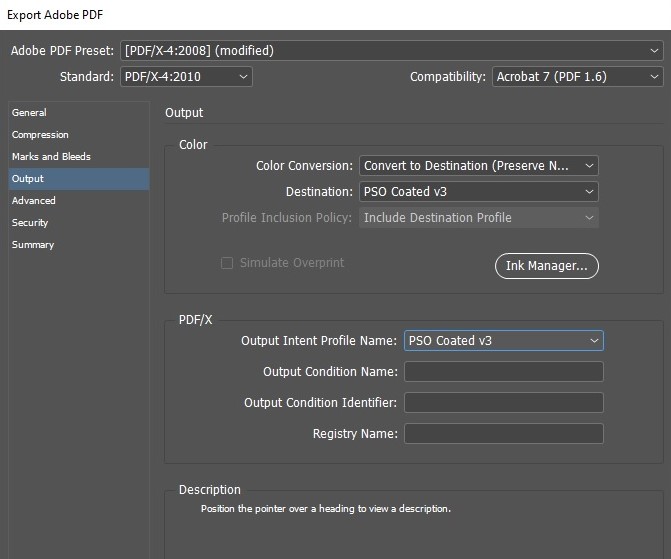 ---
How to export to PDF from Adobe InDesign using PDF presets
---
Click
here
to download BALTO print presets.