Printing equipment
BALTO print uses only the highest quality equipment for prepress, printing, postpress and binding.
BALTO print prides itself on flawless printing quality.
---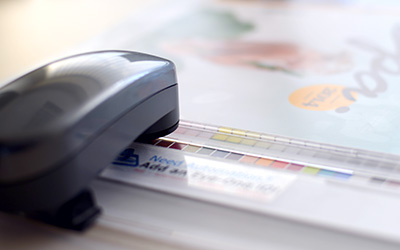 Prepress equipment
---
Kodak Prinergy
Kodak Prinergy Workflow is the leading prepress automation software for the print industry.
Workflow is designed to make print easy and profitable.
---
Kodak InSite Prepress Portal
The Kodak InSite Prepress Portal system is a web portal to the prepress environment that lets printers and their customers work with print jobs over the Internet.
Prepress Portal helps to manage the proofing, correction, and approval process so that it is more efficient.
---
GMG
Hard-Proof calibration system based on CMYK colours.
---
Screen PlateRite HD 8900N-Z
8 page Thermal Plate Recorder (CtP - Computer to Plate).
70 plates per hour.
MA-L8900 multi-cassette autoloader.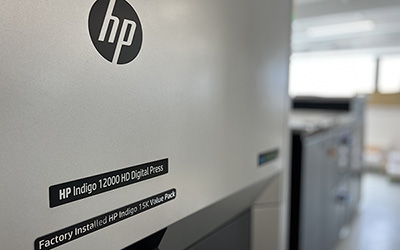 Digital printing and binding equipment
---
HP Indigo 12000 Digital Press
The 29 inch HP Indigo 12000 Digital Press produces the widest commercial application range with superior print quality, high productivity, and wide versatility. Built on the best-selling and proven HP Indigo 10000 Digital Press, the press brings breakthrough printing capabilities that extend unique, high-value opportunities to grow business.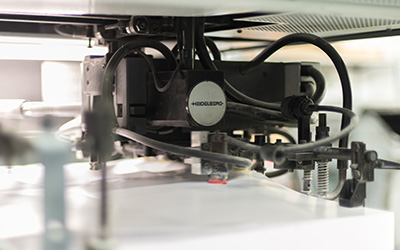 Offset printing equipment
---
HEIDELBERG XL 106–8P
multicolour (4+4 / 8+0) single pass double-sided printing with automatic ink supply, devised for continuous workflow.
---
HEIDELBERG SX 102–8P
multicolour (4+4 / 8+0) single pass double-sided printing with automatic ink supply, devised for continuous workflow.
---
HEIDELBERG SX 102–4P
multicolour (4+0 / 2+2) printing.
---
---
The stability and regularity of the colour gamut throughout the printing process is assured in accordance with the international standard ISO 12647–2 "Graphic technology – Process control for the production of half-tone colour separations, proofs and production prints – Part 2: Offset lithographic processes. ISO 12647-2:2004/Amd.1:2007(E)".
The quality of the imprint is controlled by automatic colour intensity measuring and sustaining system AXIS CONTROL and GRETAG optical density measuring devices.
Specific ICC profiles can be found at www.eci.org.
---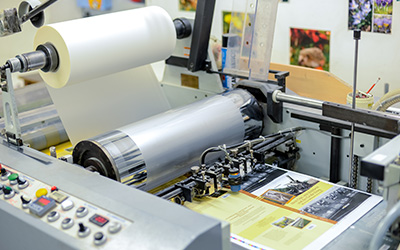 Postpress equipment
---
EPIC
UV varnish coating machine. Full or partial coating with various UV varnish types.
---
STAHL, POLAR, GBC, CROSLAND, MORGANA
and other equipment for trimming and folding quires, cover laminating, stamping, embossing, creasing, product packaging, other postpress processes.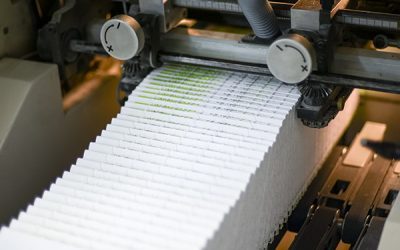 Binding equipment
---
KOLBUS BF 511, SIGLOCH SB 6000
automatic complex casing-in binding line. Cover types: casebound (hardcover) or paperback, full binding, half binding, wrapped with paper or other covering material, various decoration options.
---
MULLER MARTINI STARBINDER
perfect binding line. Product types: perfect bound, thread-sewn, with flaps.
---
HEIDELBERG STICHMASTER 100
---
ASTER 180/180C
automatic casing-in and perfect binding book blocks sewing machines.